The Story of Paella Fella
Hi, I'm Nick, the founder and MD of Paella Fella.
Here's the story of how it all came about
Family…
I was brought up in a family that loved to cook and eat paella! I feel very privileged to be running a business that brings this wonderful Spanish tradition to my clients here in the south-east of England.
My passion is bringing people together over tasty, traditional paella – the way my family used to.
Some of my earliest memories are of family holidays to Spain and the amazing food we enjoyed! Encouraged by my brother I was soon cooking paella and began to understood what it is to delight family and friends with traditional authentic paella.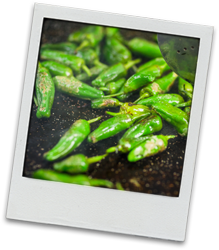 My enthusiasm for paella grew. I travelled extensively in Spain and came to realise the power that delicious food has in bringing families and communities together.
In memory of two Paella Lovers…
Sadly, not long after our family paella tradition started, I lost my father and brother in quick succession to cancer. In memory of these two paella lovers, I used my cooking skills to help raise money for local charities. My first experience of cooking for seriously large numbers of people was at these charity events.
A new adventure…
People started asking me to cater for their weddings, birthdays and other special events.
So a few years ago I took the plunge! I left my successful career in IT and started "Paella Fella!" And I haven't looked back.
From small parties and community events Paella Fella has grown into a major caterer for parties, weddings and corporate events, able to provide delicious paella, tapas, desserts and drinks for up to 300+ people.
If you are looking for a professional, but fun, catering service for your next party or event, a service that offers something that's a little bit different, then do
We would love to work with you to create the best possible party, wedding or event for you. Bespoke, stress-free catering with more than a touch of Spanish flair!
Paella Fella Ltd
Fen Place Farm Business Park
East Street
Turners Hill
West Sussex
RH10 4QA
United Kingdom
Registered in England No.7027676