Paella Fella Wedding Packages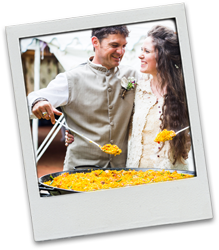 All our wedding packages are bespoke and put together from scratch to suit your style, tastes & budget.
Our service – as standard – is to provide you with stress free catering.
We set up – cook, serve and clear so you don't have to worry – just sit back and relax & enjoy your big day.
Book a private tasting?
Sample our menu and book a taster session* with a freshly cooked paella of your choice plus a range of tapas. 
*Fee applies based on items chosen

  Included in all our wedding packages  

We cook, serve and clear away.
A planning team with over 40 years event & wedding experience and are on the end of the phone to answer any questions and give advice.
Our quotes include sufficient staffing to cook and serve the food from your chosen menu.
A site visit and planning meeting if required.
Choose from one of our existing packages or make up your own!


Single course selection of Paellas for your main wedding breakfast or evening celebration

Choose two courses from Canapés, Tapas Starter, Paella or Desserts

Choose Three courses from Canapés, Tapas Starter, Paella or Desserts

All four courses plus a bespoke selection of additional options
Courses to choose from…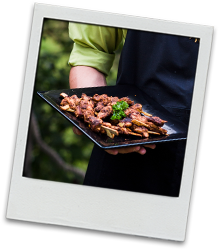 Canapé Tapas
Served walking around your guests as they enjoy their arrival drinks.
Tapas Starter
Hot tapas served to your table in traditional terracotta tapas bowls and/ or platters of cold Spanish meats & cheeses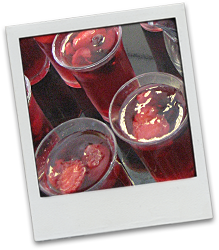 Main Wedding Breakfast
A choice of luxury paellas catering to all dietary tastes and served buffet style (waited option available) and/or Tapas selection
Desserts
– A selection of miniature desserts served on a sweet table for your guests to choose from, alternatively waited to the tables as a trio or platter.
Once you have chosen your basic package, how about choosing some of these add –ons!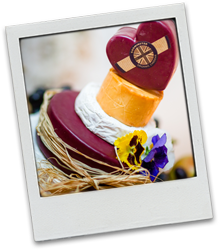 Palm Leaf Bowls/Plates + Wooden Cutlery
Crockery + Metal Cutlery
Evening Cheese Buffet
Evening Cheese & Spanish Meat Buffet
Glassware for the Meal
Waiting staff
Bar staff
---
Contact the team today to discuss your requirements:
Exclusions:
Our price guides make no provision for feeding additional key personnel, such as the photographer, DJ or band members.
There is a basic provision within the timing for speeches, but it is worth discussing with us.
There is no provision for road or bridge tolls or any form of congestion charging, all of which are extra