Professional Catering for Events & Meetings

We can cater for 50 - 300+ guests or more
Serve your guests delicious, authentic Spanish paella and tapas
Let us take care of everything from set up to clean up
Our team of highly experienced caterers help you create
a unique and memorable event for your guests...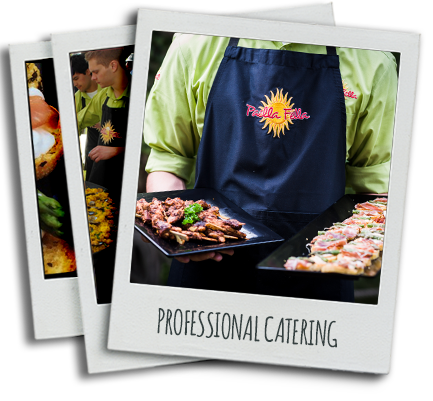 Helping savvy businesses deliver successful corporate events, with inclusive catering for all dietary tastes.
Paella Fella provides freshly cooked paella and tapas for corporate events.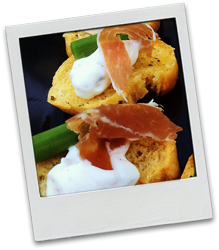 A tasty and vibrant alternative to the classic quiche and sandwich combo!
From team meetings to board meetings. From product launches to conferences, paella and tapas is the perfect food for company meetings, corporate entertainment and larger scale events.
People can relax and enjoy the culinary spectacle as their food is freshly cooked in front of them. Then they can mingle freely as they eat.
Call us today and find out how we can add some Spanish flair to your next event
Our service for business clients includes:
-Initial meeting to discuss your event and catering requirements.
-Site survey to plan the logistics of your event and to ensure compliance with health and safety regulations
-Implementation & Event Day Organisation
For more about our services, download our Company Presentation.
We offer a number of packages featuring our most popular dishes. Or you can contact us for a chat and we will design a menu to suit you. Lots of new and exciting dishes available!
Corporate Events Packages
Please do get in touch with the team as volume discounts & flexible terms are available

Ideal for large-scale company meetings or product launches for 300+ guests
Freshly cooked paellas with a twist of lemon and freshly ground pepper
Served in paper or palm leaf bowls with wooden cutlery (as is tradition in Spain)
from £14 per head*

Ideal for client-facing corporate events for 50 to 100+ guests
Choice of paellas and simple tapas
Canapé-style tapas for a delicious, uncomplicated menu
Served in paper or palm leaf bowls with metal cutlery
From £20 per head*

Perfect for upmarket client-facing corporate events for 50 to 100+ guests
A flexible package offering 3 courses:
Variety of paellas
Tapas served canapé-style or at the table
Choice of desserts
Served on palm leaf plates & bowls w/metal cutlery
Optional upgrade to china crockery
Completely customise your menu and service options with this all-inclusive package
From £26 per head*

The Platinum package includes a variety of paellas, tapas, desserts, drinks, tea, coffee and speciality products.
Create your own deluxe paella and tapas menu with the finest ingredients, for example:
Organic meats
Lobster
Crab claw
Langustine
Monk fish
Price on Request
* Volume Discount & Flexible Terms available/negotiable
---
Contact the team today to discuss your requirements: