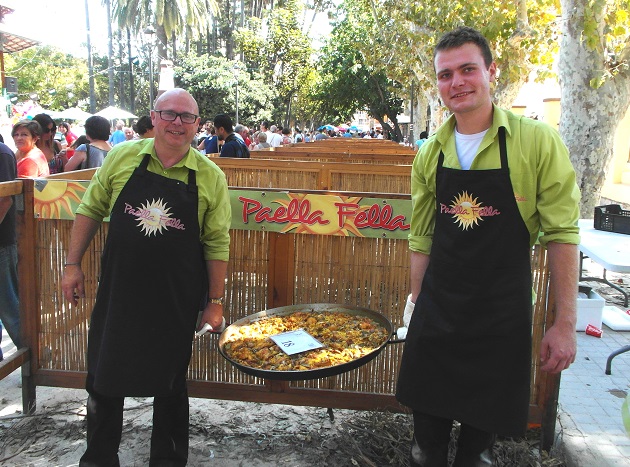 The Concurs is an annual paella-making competition.
Nick took part in the competition in 2013 and this September will do so again. He is the only British contestant ever to have competed!
Entrance is by invitation only and the competition features 30-35 contestants from around the world. The aim of the competiton is to create the best traditional Valencian paella.
Ingredients for traditional Valencian paella include chicken, rabbit, three types of bean and, optionally, snails!
The competition takes place in Sueca, the rice capital of Spain.