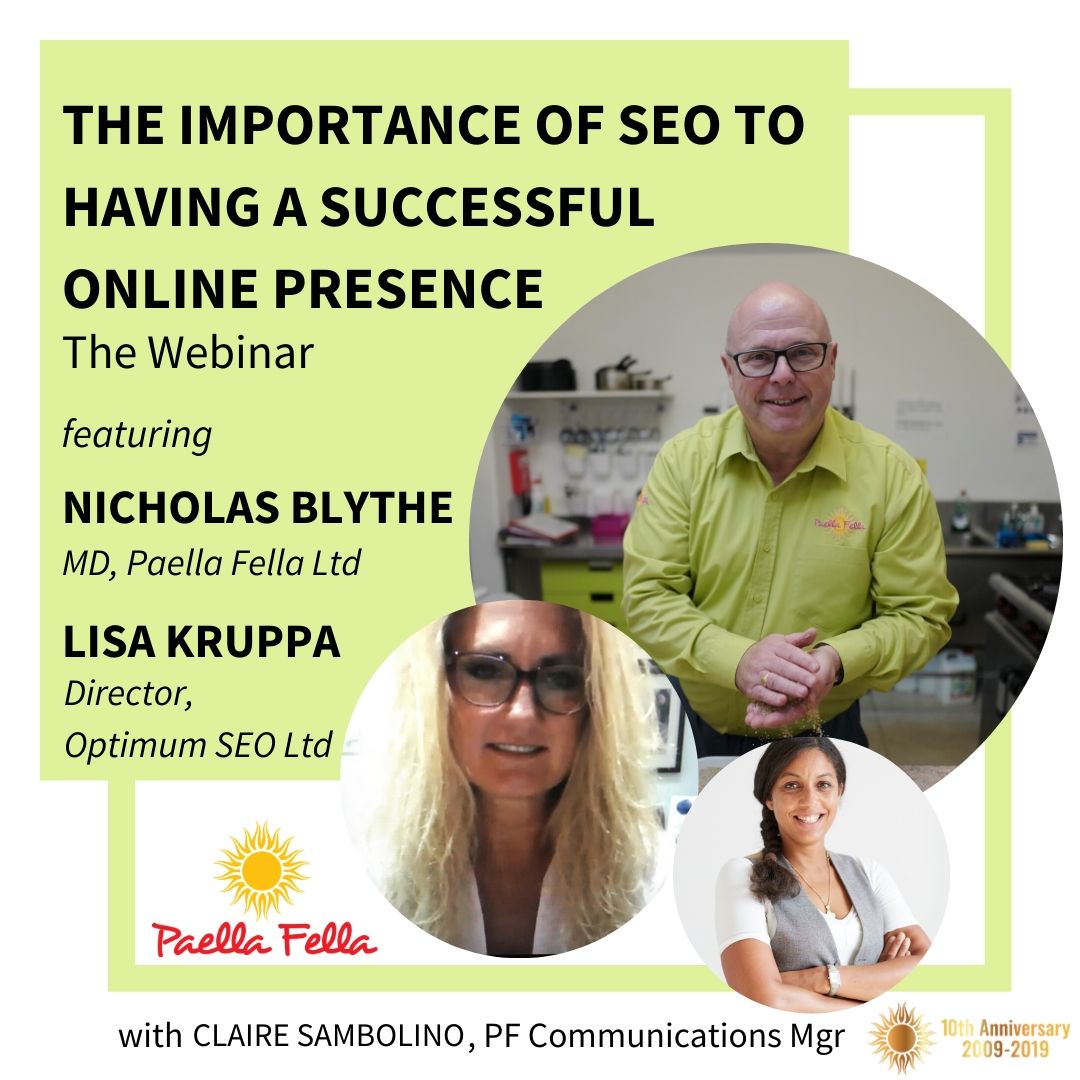 We're excited to share the first in a series of interviews with Paella Fella Founder & MD, Nicholas Blythe discussing business strategies which are helping with the current challenges of Covid-19 measures.
Featuring SEO Consultant Lisa Kruppa, Director Optimum Seo Ltd
In this 20 min interview they discuss the Importance of SEO to having a successful online presence, especially in the current business context of Covid-19 where Paella Fella Ltd are transitioning their business from event catering into Home Delivery in order to survive the crisis.
With the hospitality industry facing indefinite restrictions due to social distancing, how can small to medium businesses such as Paella Fella hope to move forward?
The goal of this series of interviews is to share how businesses like Paella Fella are diversifying, and which strategic business or communication tools, in this case investing in SEO, are helping them to do this.
Watch the full interview on Youtube