Paella Fella is proud to launch our NEW Home Delivery Service!
From 1st April we'll be rolling out a contactless service to the local area, delivering freshly cooked tapas and paella to your door. Unlike a traditional take-away service, our food needs to be pre-ordered to account for the lead-time of cooking fresh paella. In this way we can guarantee premium quality food just like at our events.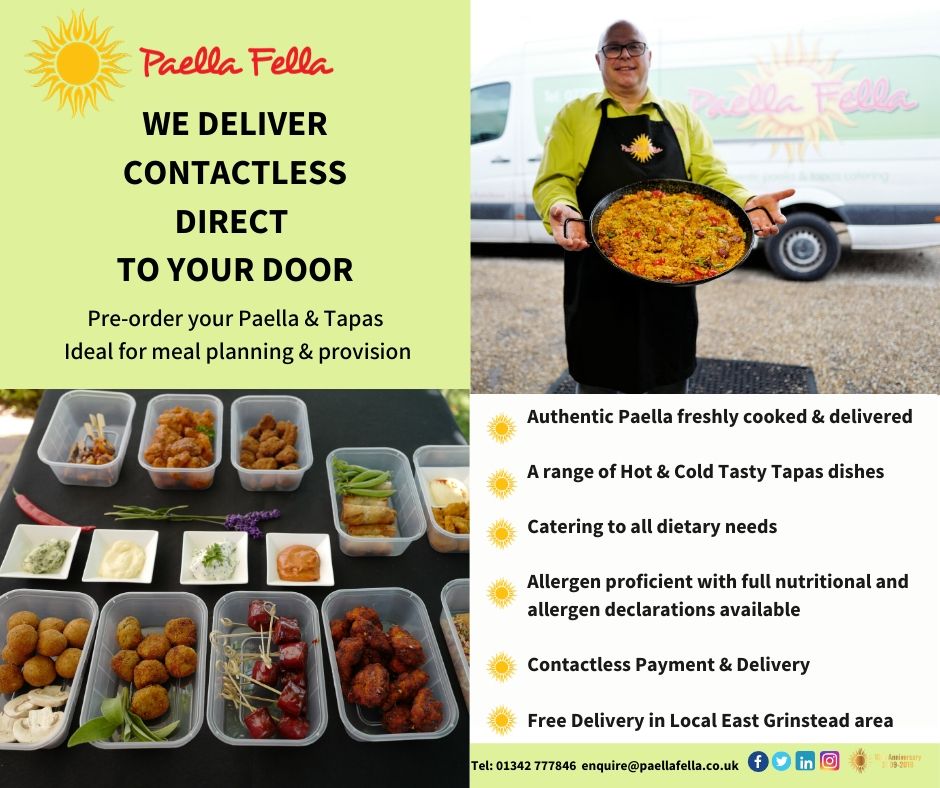 We specialise in offering a range of traditional/fusion Spanish Paella & Tapas, delivered across the South UK. With a range of meat, pescatarian, vegetarian and vegan dishes we can cater to many dietary requirements. Ask our team for our Nutrition & Allergen booklet, and let us know if you have an special requirements, and we'll be happy to help.
Our minimum order is £45.00 with a 6 mile radius free delivery area from our Turners Hill location, outside this area a £4.50 delivery fee is applicable, orders over £150.00 qualify for a free delivery outside the 6 mile radius
Download our menu
Grab a loyalty card and enjoy free tapas on every 5th and 10th order.
Pre-order your tapas and paella by calling us direct or via email.
Call us on 01342 777846
Email enquire@paellafella.co.uk