Our home delivery service just got even better!
Enjoy FREE tapas on your 5th and 10th orders with our new loyalty card. Your card will be supplied with your order and stamped by our team at each delivery.
Our way of saying thank you to all our loyal customers.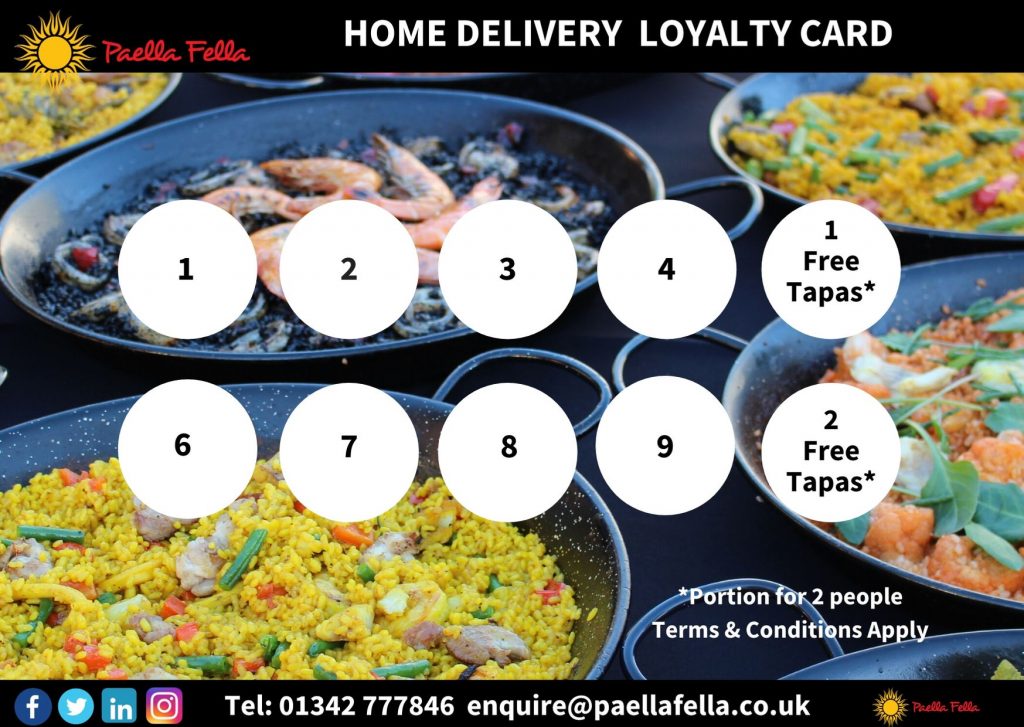 Valid on all orders placed since 01/04 – so if you've enjoyed a delivery since then we'll happily post-date your card.
Can't wait to get started? Download your card here – https://www.paellafella.co.uk/…/Home-Delivery-Loyalty-Cards…
Terms& Conditions apply. Visit our website for details.