Canapes
Iberian Nuggets Slow roasted Pork Shoulder in crispy breadcrumbs with a creamy garlic & herb dip
Bastonetas Sliders with curry mayonnaise
Asparagus wrapped in Serrano Ham
Prawn Pil Pil Kebabs
New Year Paellas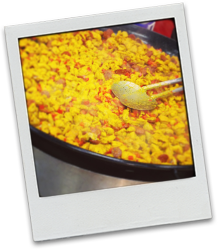 Pollo & Chorizo
Chicken thigh fillet & Smokey chorizo sausage
Luxury Marisco Paella
King Prawn, Smoked Haddock, Scallops, Crevettes, Squid & Mussels/ Clams
Verdura
Our festive vegetable paella made with Artichoke Hearts, Red Pepper, Asparagus, chickpeas
Dessert
Rocky Fella Bites
Bellini Jellies with a Sparkly Finish
Lemon Possets with a New Year Blueberry Burst and Shortbread Coin
Paella Fella New Years Eve Packages – Rough Price Guidelines
Please note this price guide is based on an average mileage and distance. – It will need to be refined for your chosen venue
Bronze
Simply Paella – from £15 per head

Paella Only
50 Guests £24.00 per head
75 Guests £18.00 per head
100 Guests £15.00 per head
Silver

Paellas with Olives Breads and Salad from £16.00 per head
50 Guests £27.00 per head
75 Guests £20.00 per head
100 Guests £16.00 per head
Gold Package
Canapes & Paellas with Olives/Breads and Salad – from £23 per head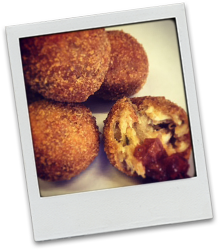 50 Guests £30.00 per head
75 Guests £23.00 per head
100 Guests £23.00 per head
Platinum Package
Additional Desserts based on three miniature desserts per person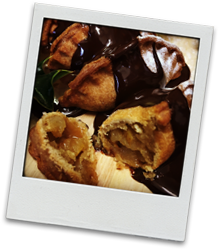 50 Guests + £3.00 per head
75 Guests + £3.00 per head
100 Guests + £3.00 per head
---
Contact the team today to discuss your requirements:
Additional Information
Pricing shown is totalled based on the volumes given excluding VAT. When pricing your New Years Party catering we typically work on a price per head basis.
Please Also Note:
Pricing may vary based on customer choice of different types of Canape Tapas, Paellas and Dessert selection.
Prices shown are based around estimated timings, and may vary for individual schedules.
All prices are Excluding VAT.
Example Packages & Descriptions
Typically packages include:
Choice of up to 3 Paellas in each case
Choice of 4 different types of Canape Tapas and 3 types of desserts (Trio)
All packages include Palm Leaf Plates / Wooden Forks – Crockery / metal cutlery available on request
Packages include waited canapes /starter, buffet paella & desserts, pricing may vary on different service styles
Gold
Three Courses – typically Canapes or Tapas Starter followed by Paella & Desserts
Silver
Two Courses – typically courses may be Canapes with Paella, or Paellas followed by Desserts.
Bronze
One Course – Paella as a main course, or as evening food
Food Descriptions
Canapes – served to you & your guests on arrival. Usually served alongside your reception drink
Paella Course – Usually served as a main with Salad, lemon & black pepper – Best served Buffet style so your guests can see the big pans and choose which type they would like.
Desserts – All our desserts are miniature! These can be brought to the tables as a trio, sharing boards, or laid out on a separate dessert table for your guests to enjoy the whole evening.
Please note: The packages are flexible and can be mixed up to suit your taste & budget