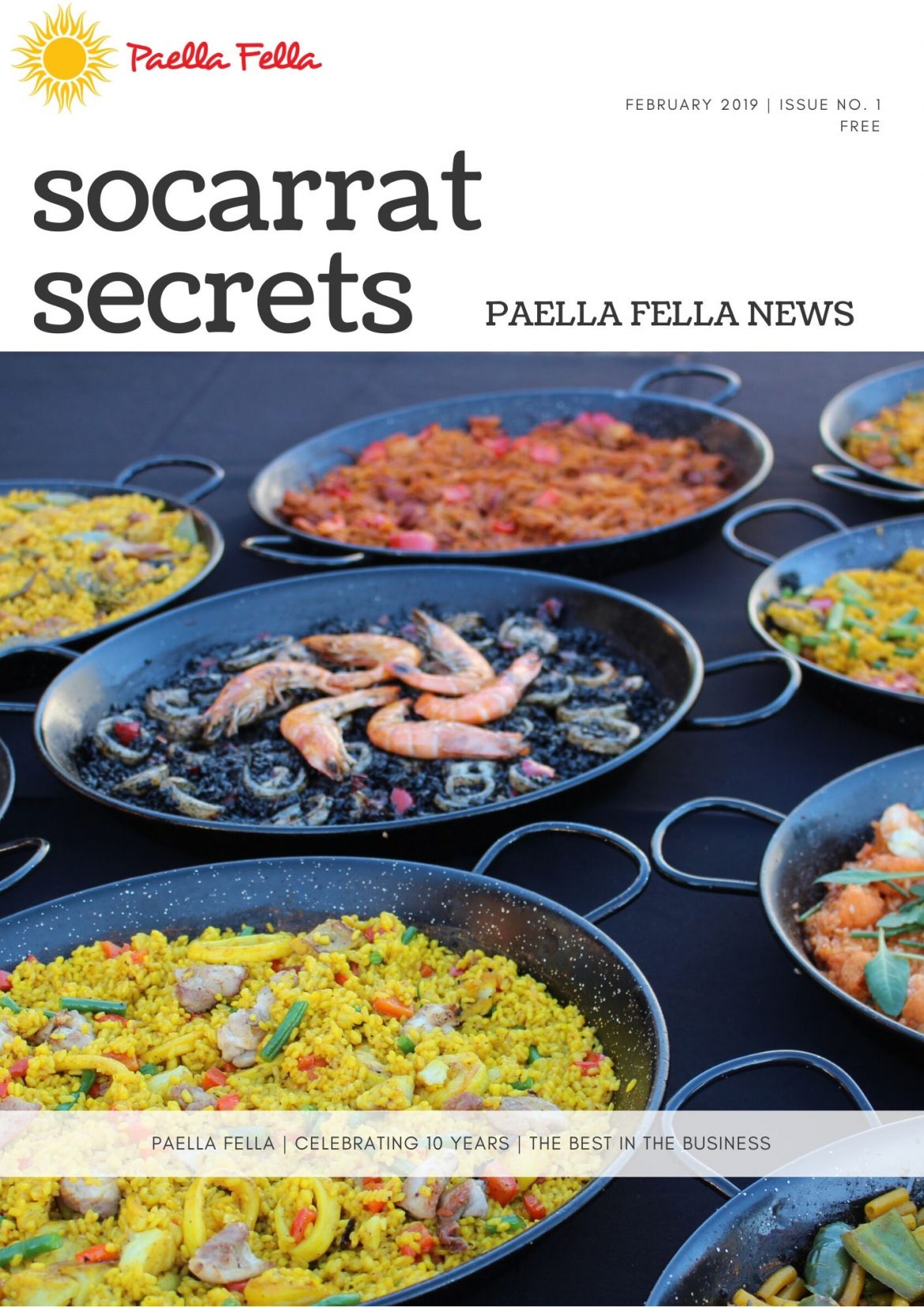 2019 is shaping up to be a special year for Paella Fella. We're celebrating our 10th anniversary as a premium event caterer and couldn't be prouder.

Back in 2009, Nick set up Paella Fella in memory of his late-brother and father and their love of food and entertaining. 10 years later we're still delivering delicious paella and tapas, creating happy times for our customers.
We're celebrating our 10 years in business by publishing the first edition of our new magazine – Socarrat Secrets – to share with you Nick's story and the motivations behind Paella Fella.
Over the coming weeks we'll also be giving you our top 10 reasons for picking Paella Fella as your catering partner, as well as launching some exciting new initiatives.
We hope you enjoy the read! Click on the image below to download our first edition.